5 great Christmas classics to watch (again) this holiday season
It's almost Christmas! One of the best holidays ever has finally come around again.
I think this Christmas will be a very different one, mainly because we're still in pandemic mode and many of us have lost so much this year. One can hope that the season will still perpetuate the joy it usually does.
Even if you're not a big fan of Christmas, there are some movies that have withstood the test of time and will always have you smiling and feeling the "spirit" of Christmas no matter how often you watch them.
Honestly, there are so many, but I thought I would share 5 of my favourite classics.
---
Home Alone
Kevin McCallister gets left alone at home while the rest of his family goes on a Christmas trip to France.
Now it may be every child's dream to be home alone, having the whole house to themselves with no adults telling them what to do. But what happens when thieves break in to that house when you're all by yourself?
Not so fun now right?
Anyways, it goes without saying that this had to be on my list as it's a classic and quite fun for the entire family to watch. It's just a treat watching an eight-year-old boy outsmart two fully grown men.
Young Kevin is witty and quite creative with his little traps that he has set all over the house and though we could never imagine anything like that happening now, it's still great to see how the plot of this movie unfolds.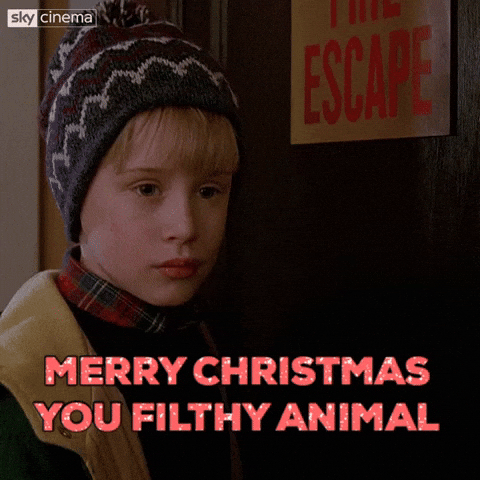 ---
The Santa Clause
Santa Clause is making a list and checking it twice and he'll find out who's been naughty and who's been nice.
The Santa Clause is one of my favorites as well, portrayed by comedian and actor Tim Allen. This 1994 classic brings all the feels when you sit down to watch it.
It does have a bit of a scrooge vibe, and I say that only because when Scott Calvin – Tim Allen – catches the real Santa Clause on his roof, he accidentally lets him slip and becomes Santa Clause himself. He had a real hard time taking to the "Christmas spirit", and in most cases he was very reluctant to pursue his new role.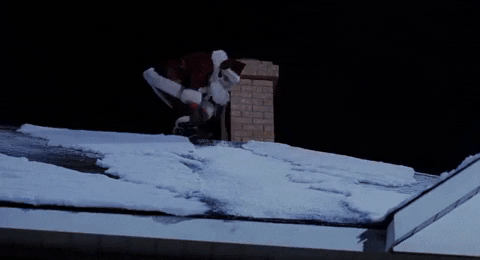 If not for his son, Charlie Calvin, he would've hung up his Santa cloak and ultimately ruined Christmas for millions of children across the world.
This movie highlights the themes of family and love, and teaches us perseverance in the face of adversity, as well as faith to attempt things you never thought possible and to trust yourself to make the right decision.
---
Unaccompanied Minors 
This movie follows five children who are at an airport on Christmas Eve to go to their different destinations. And because they're under 18, and traveling alone, they're regarded as "unaccompanied minors." They're all locked in a room with other children when they decide to escape because they wanted to have some fun.
They eventually find out that there's a snow storm and they're stranded at the airport. So, like any rational child, they decide to roam the airport and make the most of their Christmas holiday, while of course outsmarting and outrunning the airport's "top notch" security.
This movie is filled with laughter and excitement in every scene. So, next time you get stranded at an airport for Christmas you'll know exactly what to do.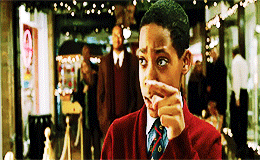 ---
How the Grinch Stole Christmas
Whoville! Cindy Lu Who! And of course the Grinch! This movie is absolutely iconic.
The cartoon remakes of this are okay but the original live action version is remarkable. We have the green, grumpy grinch who hated Christmas and lived right above the town filled with people who loved Christmas.
The Grinch planned to steal Christmas from the residents of Whoville, so as to crush their Christmas spirits and leave them as miserable as he'd been all those years.
However, his plan didn't work and, thanks to the sweet Cindy Lu Who, he discovered the real joy of Christmas and the power of love and kindness.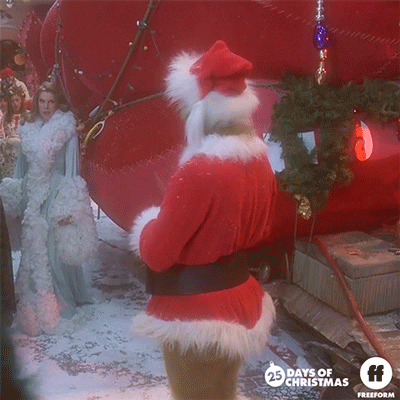 ---
This Christmas
I love this one because of its authenticity in displaying love and family.
I've mentioned love and family relationships as a theme in one of my other picks but it just goes to show that this holiday really does embody these two things.
This movie has family drama, laughs, food and everything that you would want to see happen in a Christmas movie.
If you want to laugh and then cry and then laugh some more, I strongly recommend this movie. It helps to draw people closer together and in this time we do need to lean on each other more than ever – virtually and otherwise.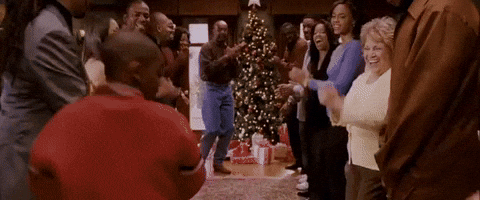 Those are my top 5 Christmas picks. And, of course, there are many more that I will probably watch to escape the trap that is 2020. But whatever movie you choose to watch, whether it is from my picks or not, remember that the main thing is to have fun and make great memories.
---
For more of The Massive Jamaica be sure to follow us on Facebook, Instagram and Twitter.
If you like our articles and want to contribute some yourself, apply to our Contributing Writer Programme and tell your stories!
5 Costly mistakes you're making on social media when it comes to getting a job
When you use social media it's all about the quality of your posts and the audience you attract. You should use social media in a positive way that makes you look professional and work ready.
Companies use background checks as a reliable way of verifying claims made by applicants when they go for a job. And because we're living in a world of technology, they use that technology to their advantage when screening prospective hires. 
But here are 5 things that might be messing up your chances of getting the job.
---
You use social media has a venting outlet
Many people use social media as a venting outlet to release anger and oftentimes say what they think without considering the consequences of their actions. 
You may be having a bad day, may have had a disagreement with someone or may have had a bad experience at a particular location. And then you choose to vent about it on social media out of anger. 
Things like that only leave employers to think one thing. And that is, if they hire you and you get angry you'll tarnish the company's image in the same way you've already tarnished your own.
---
You share too much of the wrong information
You should be very mindful of the things you share and the source that your information is coming from. 
Think before you broadcast. 
Ask yourself: is the source of the information I'm sharing credible? And do your research before sharing. This is how fake news gets spread, and you really don't want to be a part of that.
---
Poor usage of grammar and spelling
Communication is a core skill that's needed in any work environment. And If you're constantly making spelling and grammatical errors on social media it only leaves employers to think that you might not be able to express yourself well through writing or even face to face communication.
---
Are you posting inappropriate pictures online?
Posting inappropriate pictures on social media can really damage your image. 
You have to be professional with your online brand, and understand that whatever is seen on your pages is what potential employers use to judge you as a candidate. 
Posting sexual content and promoting drugs, alcohol, violence or any illegal activities only shows you up in a negative light. And employers are looking to hire candidates who they believe can positively reflect their organization. 
So, it's best to clean up your image if you want a shot at that dream job of yours.
---
When was the last time you updated your account?
An account that's out of date tends not to be a good look. It may be time to update your account and be more consistent with your posting regime.
---
Social media is a useful tool to show off your skills and personality, share your hobbies, friendships, and achievements. And employers want to see how well you network and build engagement to create your personal brand before they start to trust you with theirs.
---
For more of The Massive Jamaica be sure to follow us on Facebook, Instagram and Twitter.
If you like our articles and want to contribute some yourself, apply to our Contributing Writer Programme and tell your stories!